Join us for our first episode in English – Climate Positive! This time Karolina Unger meets
Dewi ab-Iorwerth and Chris Armes from Storegga.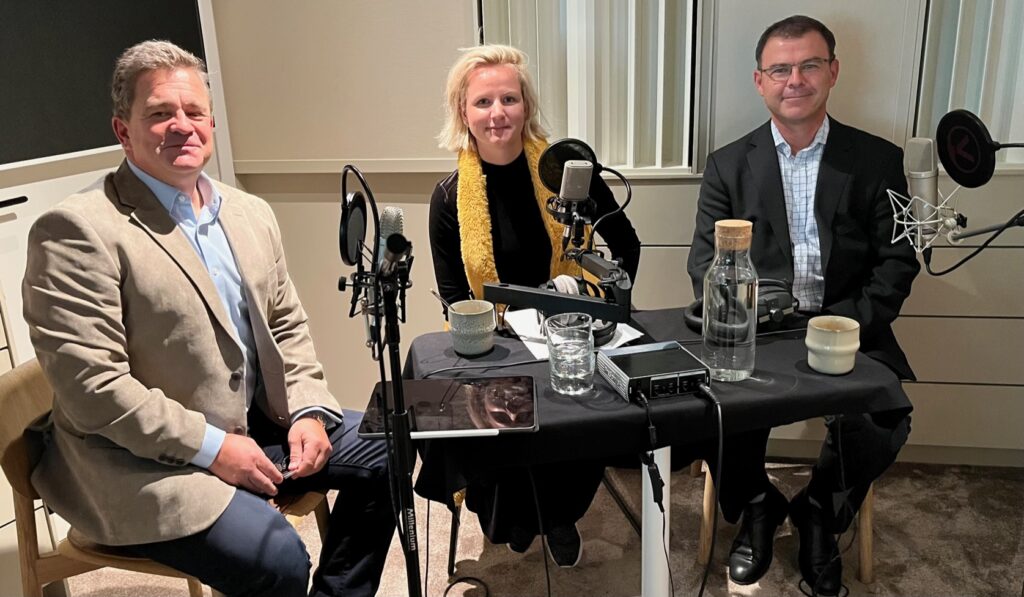 Storegga is developing CCS infrastructure across the entire carbon ecosystem – capture, transport and permanent deep geological storage. 
Dewi  ab-Iorweth leads "Storegga Integrated" which is a "one stop shop" service for industrial emitters looking for help on capturing, transporting and storing their CO2. 
Chris Armes is heading commercial activities for Storegga, focussed on the Acorn Project as well as supporting the wider group businesses. 
Take part of interesting discussions about CCS, industry transition, opportunities, and all the exciting projects going on – and of course the important relationship between UK and Sweden for reaching our climate goals and developing a new industry.
Listen directly or in any other play, Apple Podcasts, for example. Enjoy!